What to expect for the 146th Kentucky Derby this Labor Day weekend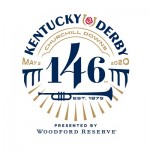 Clocks are turning back this Labor Day weekend as we are transported back to the first Saturday in May, which is when the Kentucky Derby race is traditionally held. Instead, viewers in the United States will find extra excitement in their Labor Day weekend plans as the 146th Run for the Roses at Churchill Downs in Louisville, Kentucky will air beginning at 2:30 p.m. ET on Saturday, September 5, 2020 on NBC. The event will have limited spectators in the stands, so viewers must do their part – pull out your hats, place your bets, and let the Mint Juleps flow – because this year's race is sure to thrill. Here's what to expect going into the weekend:
Coverage begins at 2:30 p.m. ET on Saturday, September 5.
Warm up by tuning in to the Kentucky Oaks the day before the derby, on Friday, September 4 at 3 p.m. ET. Official coverage for the main event starts at 2:30 on Saturday, including information about the horses and jockeys, as well as derby traditions. Post time is set for approximately 7:01 p.m. ET when "the most exciting two minutes in sports" will soon commence. While the race will lack the typical springtime allure of its traditional date in May, the excitement of a holiday weekend is sure to spark the competition.
Notable Names
Everyone is talking about Tiz the Law (whose name is of timely consideration). Following Art Collector's withdrawal, Tiz the Law's odds increased to 3-5 and is a clear favorite. The horse has an impressive body of victories, most notably and recently at the Belmont Stakes in June. He's nearly unstoppable, but his biggest obstacle came when posts were drawn. After being assigned to post 17 – which has never housed a victor in the derby's 145 years – Tiz the Law's team is still unphased and motivated. Tiz the Law's trainer Barclay Tagg says of the position, "I like it being on the outside […] He seems to handle everything that gets thrown at him. It gives you a chance if you have any speed at all." Any of the unlucky post, "Things happen. There's a lot of horses that didn't win the Derby. Frankly, I'm not that worried about it." As for this year, stranger things have happened than post 17 finally yielding a Kentucky Derby winner.
Tiz the law
Finnick the Fierce, a one-eyed horse that lives up to his namesake, aims to give Tiz the Law a run for his money. Posted at gate 1 on the inside, Finnck's physical challenges fuel his tenacious spirit – he's placed above Tiz the Law once before at the Kentucky Jockey Club Stakes last November, and intends to do it again just under a year later.
Finnick the Fierce
In traditional horse racing fashion, the competitors have some names to be admired. On this year's board are names that go hand-in-hand with winning: like Major Fed (after Gram Slam champion Roger Federer) and Storm the Court. Owner Robert LaPenta named his horse Money Moves upon returning to his hotel room after the purchase to hear his wife and her friends singing Cardi B's "Bodak Yellow," at the main chorus line "money moves" – surely he's hoping his money makes moves this weekend. Winning Impression earned his title from his owner's daughter, who linked the horse's beauty to famous artist Claude Monet's most famous work of the same name.
What are the Odds?
A lot more plays into betting this year, as many of the normal factors and conditions of the race are thrown off by the postponement. When the race is held in May, horses may be in patterns of improvement. Unfortunately, due to the gap of time between the spring and now, Tiz the Law has rested on his laurels without much stir around him. That's not to say that the competition is not rested, ready and able to overcome. Here are the 2020 Kentucky Derby odds:
​
| | | | | |
| --- | --- | --- | --- | --- |
| Post Position | Horse | Jockey | Trainer | M/L |
| 1 | Finnick the Fierce | Martin Garcia | Rey Hernandez | 50/1 |
| 2 | Max Player | Ricardo Santana, Jr. | Steven M. Asmussen | 30/1 |
| 3 | Enforceable | Adam Beschizza | Mark E. Casse | 30/1 |
| 4 | Storm the Court | Julien R. Leparoux | Peter Eurton | 50/1 |
| 5 | Major Fed | James Graham | Gregory D. Foley | 50/1 |
| 6 | King Guillermo | Samy Camacho | Juan Carlos Avila | 20/1 |
| 7 | Money Moves | Javier Castanello | Todd A. Pletcher | 30/1 |
| 8 | South Bend | Tyler Gaffalione | William I. Mott | 50/1 |
| 9 | Mr. Big News | Gabriel Saez | W. Bret Calhoun | 50/1 |
| 10 | Thousand Words | Florent Geroux | Bob Baffert | 15/1 |
| 11 | Necker Island | Miguel Mena | Chris A. Hartman | 50/1 |
| 12 | Sole Volante | Luca Panici | Patrick L. Biancone | 30/1 |
| 13 | Attachment Rate | Joseph Talamo | Dale L. Romans | 50/1 |
| 14 | Winning Impression | Joseph Rocco, Jr. | Dallas Stewart | 50/1 |
| 15 | Ny Traffic | Paco Lopez | Saffie A. Joseph, Jr. | 20/1 |
| 16 | Honor A.P. | Mike E. Smith | John A. Shirreffs | 5/1. |
| 17 | Tiz the Law | Manuel Franco | Barclay Tagg | 3/5. |
| 18 | Authentic | John R. Velazquez | Bob Baffert | 8/1. |
Meanest Mint Julep Recipe
What's race day without its signature drink? The Mint Julep is the original signature drink of the Kentucky Derby since the race began in 1875. Savannah Bee Company's recipe adds a sting of sweet with Tupelo Honey for an extra dose of southern flavor.
Ingredients:
2.5 ounces of bourbon
1Tbsp Tupelo Honey
Seltzer water
Crushed ice
Fresh mint
Directions: Add Tupelo Honey to the bourbon and stir until honey dissolves. Pour over mint (not muddled, clapped one time!). Top with seltzer and ice, garnish with a sprig of mint. Enjoy!